Viet Nam, Gabon pledge to strengthen economic and trade cooperation
27/04/2022
Minister of Industry and Trade Nguyen Hong Dien and his Gabonese counterpart Yves Fernand Manfoumbi on Wednesday signed a letter of intent on economic and trade cooperation.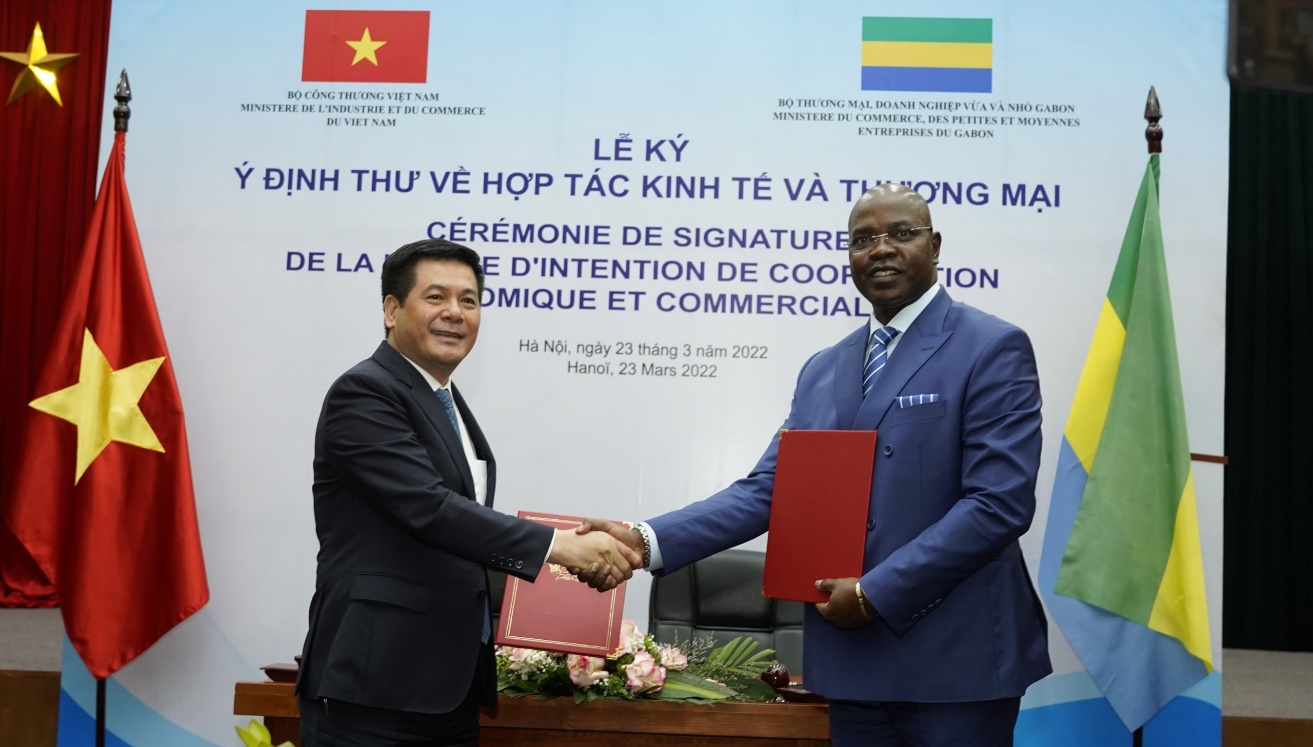 The letter of intent will pave the way for both sides to establish cooperation and dialogue mechanisms to further strengthen economic and trade exchange.
It also identifies potential cooperation areas such as information exchange, trade and investment promotion, and business-to-business exchange.
In addition, both sides will also mull over establishment of a joint working group between the two ministries.
In 2021, the bilateral trade value hit US$63.5 million, up 22 percent compared to the previous year.
Of the above figure, Viet Nam's export turnover to Gabon reached US$17.6 million while its import volume stood at US$45.9 million.
Potential remains vast
Despite the trade growth, the revenue has yet to match the two sides' potential, said minister Nguyen.
He added that Viet Nam ships mainly rice, plastic products, seafood, fruits and vegetables to Gabon while buying timber, wood products, ores, and minerals from Gabon.
To tap into the two countries' potential and enhance their economic – trade links, the Vietnamese minister called for increased all-level mutual visits and optimal conditions for businesses to directly meet each other when possible.
He also suggested Gabon prioritize importing rice, medical supplies like face masks and personal protective equipment, and other products from Viet Nam.
At the same time, Viet Nam hopes Gabon will act as a bridge helping it expand trade ties with other countries in Central Africa, said Nguyen.
The same day, Yves Fernand Manfoumbi, who is is a member of a Francophone delegation for trade and economic promotion paying a working visit to Viet Nam from March 20-26, also attended the Viet Nam-Francophone high-level economic cooperation forum.
Source: moit.gov.